Kundalini Yoga Coaching
Individuele afspraken kunnen gemaakt worden, wanneer je liever persoonlijke begeleiding wilt, afgestemd op jouw thema of vraag. Neem gerust contact op voor een intake gesprek en de mogelijkheden.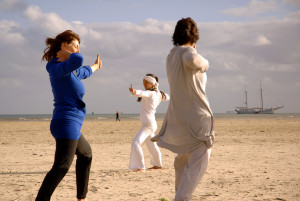 The Five Sutras of the Aquarian Age
1. Recognize that the other person is you.
2. There is a way through every block.
3. When the time is on you, start, and the pressure will be off.
4. Understand through compassion or you will misunderstand the times.
5. Vibrate the cosmos, and the cosmos shall clear the path.
The seven steps to happiness
"Commitment leads to Character
Character leads to Dignity
Dignity leads to Divinity
Divinity leads to Grace
Grace leads to power of Sacrifice
The Power to Sacrifice leads to happiness"