Shakti Dance The Yoga of Dance donderdag 25 februari in Leeuwarden
The Yoga of Dance, donderdag 25 februari, 10 en 24 maart 20.20-21.50 uur in de Schranskerk.

"Shakti is your power, your strength and vitality. She is the force that animates you and is responsible for making you and all the rest of existence hum, tick, buzz, and whir. She is the strength in your muscles, the fire of your digestion, the movement of your thoughts and the beating of your heart — but most importantly she is the breath of life." Sara Avtar
Shakti Dance de Yoga van de Dans 
met haar roots in de Kundalini Yoga, zijn Yoga stretch oefeningen in een vloeiende beweging gecombineerd met de ademhaling, intuïtieve dans, mantra's en meditatie. De Shakti stretch oefeningen maken je lichaam soepeler, verminderen stress en spanningen, zodat je meer ruimte voelt en meer kunt genieten. Shakti is de levenskracht, de creativiteit die je tot expressie laat komen in de vrije dans!
Iedereen is welkom, je hoeft niet lenig te zijn of yoga en dans ervaring te hebben.
Graag aanmelden, info@kundaliniyogafriesland.nl.
Uitwisseling €12,50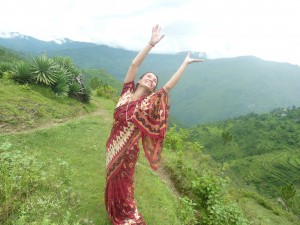 of te combineren met een Kundalini Yoga abonnement van 3 maanden/12 lessen €120,-
In maart 2x KY en 2x SD op donderdag €40,-
10 en 24 maart Shakti Dance
17 en 31 maart Kundalini Yoga
In de Schranskerk, Schrans 92 in Leeuwarden.