Yoga weekend One with Nature Terschelling 23-25 juni
Dit yoga weekend op Terschelling is een veelzijdige en inspirerende yoga vakantie aan zee van vrijdag 23 tot en met zondag 25 juni 2023. Met een uniek  programma voor bewust bewegen en gezond leven.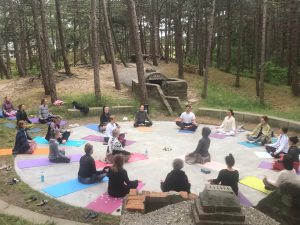 Duik in één ontspannen yogasfeer aan zee. Met hartverwarmende yoga en meditatie, strandwandelingen en heerlijk vegetarisch eten. Pure ontspanning, frisse energie opdoen en volop genieten van yoga, het mooie eiland Terschelling, de zomer en het strand.
Het yogaretreat voor balans, vitaliteit en om intens te genieten van de schitterende natuur van 't waddeneiland Terschelling.
Beleef de kracht van yoga aan zee en op het strand van Terschelling. Genieten van een ontspannen sfeer en volop verbinding met dit yoga weekend dichtbij zee!
Doe je mee?
Voor info of aanmelden lees hier verder.
Van harte welkom!